Driving convictions usually leave drivers being summoned to the Magistrates Court of being given a Fixed Penalty Notice. For most, punishment ranges from a simple fine to points being placed on your licence or even custodial sentences. Drivers can be convicted for a number of reasons the most extreme being death by drunk driving to even use of mobile phones while driving.
Endorsements On Your Driving Licence 
After you've received a driving conviction, your licence will be countersigned to indicate that you've gotten penalty points. These tend to stay on your record from anywhere up to 11 years or the minimum of 4 years. However, if you've received 12 or more points, this easily disqualifies you from driving and you'll be forced to wait for up to three years.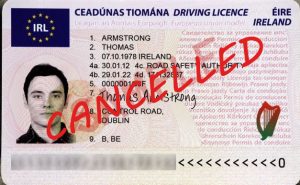 If you're a young diver or you've only been driving for up to two years or less, your licence will be taken away and cancelled or revoked if you reward yourself with points. This only applies if you've managed to rack up 6 or more points. In this situation, you'll be forced to re-sit both the Theory and the Practical Test.
In the case where you've got an endorsement on your licence, you'll need to give your licence up. it is usually given to a fixed penalty officer, a police or you can do so when you get to court.
When you get a driving conviction, you can be subjected to receiving a driving ban. However, the time limit on this ban is usually dependent on how serious the court decides to take your offence. You can also be banned after you've received several convictions in a small space of time that carries fewer points.
If you've managed to receive 12 or more within a space of three years, you can receive a ban for a period of up to 6 months. If you find yourself in the same situation again in less than 2 years, your ban can go all the way up to an entire year. In the extreme case of getting yourself a third in 3 years, your ban can last up to 2 whole years.
How Could I Get A Driving Conviction? 
Most people tend to confuse being summoned to court as a sign that they're receiving a conviction. However, this isn't always the situation. If the police stopped you for minor offences, you may be presented with a penalty notice. If for some reason you believe that you've been wrongfully accused, you can contest the conviction in court.
If you're ever stopped by the police, the court won't always issue a penalty notice. There are instances where they see it fit to take no action and rather offer driving training or they issue a warning. If you tend to speed a lot or you recently run through a red light, you can receive a driving conviction.

Types Of Driving Convictions 
Within the world of driving convictions, there are quite a few. The following are several conviction categories:
*Disqualified Driver
*Accident Offences
*Drinking
*Drugs
*Careless Driving
*Licence Offences
*Construction And Use Offences
*Insurance Offences
*Motorway Offences
*Dangerous Or Reckless Driving
*Speed Limits
*Pedestrian Crossing
*Miscellaneous Offences
*Traffic Signs And Direction
*Theft Or Unauthorised Taking
*Mutual Recognition Codes
*Special Code
If you're interested in viewing a detailed explanation of the previously mentioned driving code, it is suggested that you visit the Government site on penalty points and endorsement codes.
How A Driving Conviction Could Affect Your Insurance 
As time goes, we all need to invest in an insurance policy. When you're doing this, you'll need to state your convictions from the past 5 years. Most insurers tend to request this before they decide to accept or reject your application.
If you already have some conviction under your belt, you may be required to inform your motor vehicle insurance company and get a convicted driver insurance policy. Additionally, it is also in your best interest to view supporting documents on your insurers' website for more information. They provide you with all the information that you need as well as all the important need to know info about driving licence changes.
Insurers usually do a pretty great job of ensuring that their customers know everything that pertains to their case. Even if you have restrictions that come with medical reasons, they notify you within their policy. However, if you're unclear about what you should do, it's best to contact your insurer and enquire. If you fail to notify your insurer of driving convictions, they can reject any claims you make and they can even cancel your entire policy.
If you've been convicted and you didn't sign up for insurance yet, it might be quite difficult to receive car insurance.

Finding Insurance After Getting A Driving Conviction 
As we've mentioned before, it can be quite difficult to take out an insurance policy after you've received a conviction. It gets even more difficult if you're not making use of an insurance company that deals with Convicted Drivers. If you find a regular provider, they can send your premiums through the roof; this heavily affects drivers who were intoxicated by alcohol or drugs.
However, all hope is not lost since there are a number of trusted, reputable, insurance specialists. These companies work alongside those who have some of the most serious conviction against their licence. They significantly aid drivers with any form of conviction and grants a plan that works in their favour.
How Can You Get Your Public Documents Accepted 
If you're required to present public documents, there are several easily accessible documents that you will need. However, there is a set of public guidelines that must first be met. If you need to present a certified copy or an original from an EU country, the authorities must accept your documents without the authenticity stamp if you're in another EU country.
Translation Requirements 
If you're submitting documents, you do not need a translated version if the language is official within the EU country. However, if it is not the official language and it is not accepted, you'll need to provide the multilingual variant. When presenting this particular form, you'll need to do so with the official document.
Additionally, if you're presenting a multilingual form along with public documents, the relevant authorities may require the certified translated document. This is done so that they can properly understand all the information on the document.
As we conclude, we have just looked at driving convictions. If you're summoned to court, it doesn't mean that you're automatically given a conviction. Convictions can be small or big but they all carry a pretty hefty consequence.